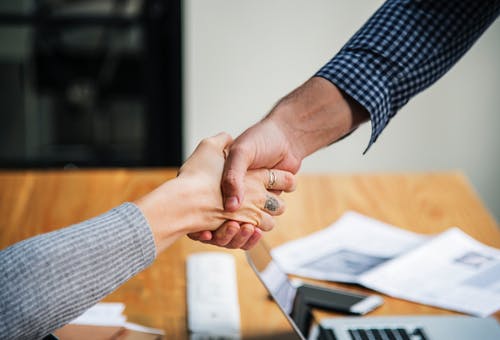 The freedom of having your own place can be intoxicating at first – and you're right to enjoy it. However, with independence comes responsibility; renting your first property can prove a real learning curve. It doesn't need to be as tough as you think. Reach out to a local letting agents for support.
To make sure you don't make any costly mistakes and manage to secure your favourite tenancy in time, here's some of the things you should be looking out for: 
Check the inventory
This is a list of the furniture and furnishings supplied by the landlord. If these get damaged you'll be expected to pay for them from your deposit, so it's always worth noting the items and their condition (take photographs of items already scratched or damaged before you move in). 
Follow-up the deposit
Your landlord must tell you which tenancy deposit scheme he or she has put your money in to. If not, there are financial penalties which you, as the tenant, could gain from. 
Ask to see safety certificates
By law your landlord should show you that the gas and electrics have been checked. You should also receive a copy of the Energy Performance Certificate (EPC) which shows how energy efficient the property is. The more efficient, the less money you'll pay for energy bills. 
Single or joint tenancy?
Sort out whose name the rental property will be in prior to seeing the place. A joint tenancy is best if there's a bunch of you (ie four) but if there's only two, a single tenancy is less complicated (it does mean whoever has signed it is responsible for all bills though). 
Pay rent on time
It's easier to set up a direct debit so that you don't even have to think about your rent (except to make sure that there's enough money in your account at the relevant time every month). Missing rent or failing to pay on time is a sure way to get evicted. 
Report repairs
We all have busy lives these days and it can be tempting to leave a repair such as a dripping tap or cracked plaster for a quieter time. But don't. Report it straight away. Not only will it get fixed quicker, but it won't get any worse! 
Familiarise yourself with the place
That means knowing exactly how the boiler, cooker etc work. Also where the stopcock is in case of a freak flooding incident. Check too that the smoke alarm and carbon monoxide tester work. 
While you're still looking for a place to rent
But what if you are still looking for your ideal rental property? If so, and in order to ensure you can move quickly before some other potential renter gets in there first, get organised. That means having all the necessary documents in place before you even start looking for a flat. 
Get ID and references in order
Landlords or agents will want to see a letter from the company you work for in order to confirm your employment and salary. A couple of references are also good to bring along (from your current or previous employer and a family friend who will vouch for your good nature). Your passport or driving licence will also prove invaluable (for ID reasons) and any other necessary legal papers, such as those declaring your immigration status (ie right to remain in the UK if you are from abroad). 
Be prepared to spend
Once you've found somewhere to live be prepared to pay a month's rent in advance as well as a deposit (usually the cost of another month's rent). You'll also need insurance for your belongings (the landlord will have building's insurance). He or she will pay for any property management bills but you will pay for your own heating and lighting and internet line rental, as well as Council Tax. And on that note, do take meter readings when you move in so that you're not paying for the previous tenant's bills. 
Be aware too that the landlord is entitled to increase the rent during your tenancy (although there are limits as to how much it's possible to increase this by and it can only be once a year). Also, if you have a fixed tenancy then the rent can only be increased if you agree. 
When it's time to move on 
If you are on a rolling – rather than fixed tenancy – you'll see from your tenancy agreement how much notice you need to give the landlord or agent when you plan on moving out; two months is pretty standard. Otherwise you have to move when your tenancy ends, unless you plan on extending it. 
You should receive your tenancy deposit back. If the landlord has deducted money for damages or cleaning etc and you think this is wrong then you can get in touch with the scheme which held your deposit. Your landlord will have written to you when you first moved in to give you contact details for this. 
Inform the utility company/s that you're moving out and need a final bill, then also take meter readings on the day you move out. Clean up the flat and remove all your possessions (failure to do so means the landlord can legally dispose of them after 14 days). 
And really, that's all there is to it… Enjoy!