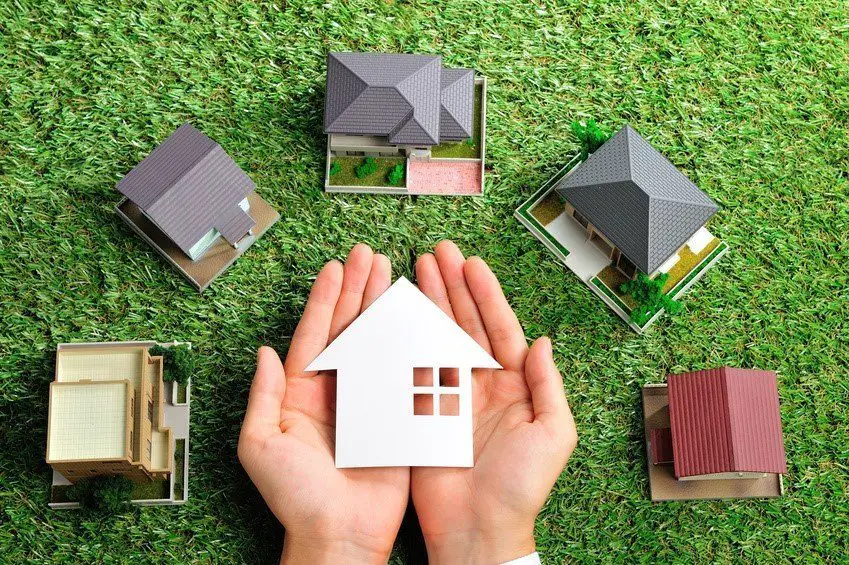 An opportunity to make some money, the chance to move to a new place and start a new life, the need to upgrade your lifestyle by shifting into a bigger space – these are some of the most common reasons to sell your property. You can't wait to sign over the property to the highest buyer! As exciting as it sounds, there is a lot that goes into selling a property. And that includes the mistakes involved in selling that property – to prevent that, here are the top 7 mistakes that most people make while selling property and how you can avoid them.
1.   Not hiring the right estate agent
Just because your family friend is an estate agent does not mean you have to hire him or her as your agent. Let's assume you have a property for sale in Battersea. You can either hire a good and well-known estate agent from Battersea itself or you can hire your family friend who doesn't even live in the same vicinity. At the end of the day, you want a trusted agent who knows the area and can close the deal at your asking price.
2.   Upgrading your property without a budget
Upgrading or refurbishing your property is an investment in the property itself. But if you don't make these changes on a budget, you'll end up losing money. Just because you spend £10,000 on upgradations does not mean that the asking price will go up by that much. Finalise a budget – how much do you want to spend on painting, re-construction, interior decor, in-built technology etc and stick to that budget.
3.   Attempting to sell your property all by yourself
It isn't unheard of – many people choose to sell their property without the help of estate agents. But that is never a good idea. Unless you have done your due research, you're well aware of the market price, you know the laws and legalities that are a part of the selling process and you can actually close a deal on your own terms, it is best to hire an estate agent. Yes, you might have to pay a commission but at least you know you're selling your property for your money's worth! More importantly, you'll have the support of someone who is an expert in this field!
4.      Not being honest with the buyer
Every potential buyer is going to have a home inspector check out your place before making a decision. And this home inspector will provide them with a very detailed report. So, instead of waiting for the home inspector to inform potential buyers about past problems and issues, you should take the initiative. If the house had black mould, let them know about that as well as the action you took to get rid of the black mould. If they hear something like this from the home inspector and not you, they could lower the price during negotiations or lose interest completely.
5.      Showing a property that is not fully ready
Don't put up that 'For Sale' sign till your property is fully ready. Make sure the property looks prim and proper. Ensure that the bathrooms are clean and fully functioning. Re-paint over any bright blue and red walls for a more neutral look. Get rid of any excess items in the place which might make it look smaller. Allow more natural light to come into your property to create a feeling of open space. Make sure the garden and patio area look perfect. Remove some personal items so that the buyers can actually picture themselves living in this place – you don't want them to picture the life of you and your family. You don't want any potential buyers walking in until your property looks picture perfect!
6.      Not realising the actual costs involved
Most sellers don't realise the hidden costs that are a part of the selling process. First, you will have to pay for repairs, painting, cleaning etc. Then comes the reduction in asking price because every potential buyer is going to negotiate. Plus, you have to give at least a 5-8% commission to the estate agent. If you haven't moved into a new place yet, you also have to pay the rent of your temporary accommodation. As a rule of thumb, assume that the cost of selling your property is around 10% of the sale price!  Some people do realise that selling a property has many hidden costs – where they go wrong is when they price their property higher than the market price to cover those costs. In that case, your property will be on the market much longer than you expected because of a lack of buyers.
7.      Not being flexible with your showings When you're trying to sell property, the buyer is king. Don't be rigid with timings to show the property. Be accommodating and flexible. Even if the potential buyers are coming to see the house at a time that is not ideal, try to shift things around and show them the house. And don't just show them a messy lived-in house – you need your property to look perfect at all times. After all, the first impression matters. If nothing else, shift out of your house for the weekend and have an open house all weekend. More the showings, the higher the chances of making