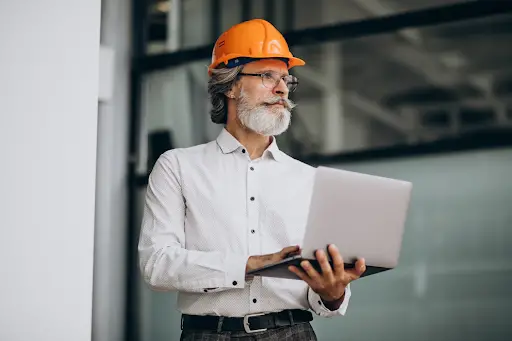 With the UK real estate development industry set to reach a whopping £36bn in revenue by the end of 2022 and some of the largest development projects securing nearly £20bn in funding, there is no doubt that the sector as a whole is bouncing back from the hardships for the past years. 
Nonetheless, before investing in or developing real estate, it is crucial not to underestimate the fierce competition and critical risks that certain projects involve. The vital resources below can help you get better prepared for the challenges ahead. 
A Clear Strategy To Secure Financing 
Cash flow issues and difficulties in securing financing represent two of the most common causes of real estate development project failure. But while not all financial obstacles are as easy to foresee and overcome, there are multiple strategies developers and investors can use to minimize the risk of cash flow issues. 
Some of these include:
Carrying out due diligence to ensure the feasibility of an investment
Using financing strategies such as off-plan investments 
Obtaining business loans to keep up with the financial needs of the pre-development and construction phases
Stabilizing occupancy levels at 90% with the help of a property manager
Understanding the current market
Current Real Estate Market Insights
The real estate development market in the UK is facing unprecedented challenges. Today, house prices are still skyrocketing, the CRE market is radically different from the pre-pandemic sector, and hundreds of UK construction businesses are succumbing to shortages and inflation. 
So, whether you are a first-time real estate developer or you have previous experience in the sector, you should take time to research the current state of the industry and update your knowledge. Websites, training courses, and news magazines can help you understand what to expect from investing in today's real estate sector. 
A Solid Building Information Modeling (BIM) System
Data-rich Building Information Modeling systems are mainly used in the construction industries, especially by construction managers, architects, and engineers. But this doesn't mean that these solutions don't offer critical advantages for investors and developers as well!
Indeed, BIM solutions can help real estate companies complete projects within budgets, deliver results within the given timeframe, and make more informed business decisions. 
High-Quality Commercial Real Estate Technology
Commercial real estate technology and PropTech represent vital tools for developers and investors alike. But not all systems or software are created equal – and not all of them are essential in every CRE project. 
That is why before investing in high-end cloud-based or blockchain-based solutions, you should make sure to consult reliable commercial real estate technology resources such as the ones you can find in this Northspyre's guide. With the right tech by your side, you can more accurately estimate the costs and returns of an investment, reduce expenses, avoid common pitfalls, streamline your cash flow, and improve the project's outcomes. 
A Network of Third-Party Professionals and Constructors
Real estate development isn't a one-person job and, for most developers, their team of contractors and third-party service providers is a lifeline through the project. 
That is why, before investing in residential or commercial real estate, you should spend time networking, getting involved with the community, and vetting prospective contractors. 
Some of the key resources to establishing a solid network of partners include attending industry events, taking part in community initiatives, and signing up for online webinars. Consider seeking out the assistance of a mentor if you are just getting started. 
Aerial Imagery, Zoning Tools, and Land Surveyors
In the pre-development phase – or the first stage of each commercial or residential real estate project – investors and developers are exposed to significant risks. From difficulties in securing funding to inadequate due diligence and permitting issues, the first steps of a development project are also the riskiest ones. 
Luckily, with the right aerial imagery, zoning, and planning tools, developers can more easily assess the feasibility of a project and choose more suitable development properties. Make sure to liaise with the local authorities and an experienced land surveyor to ensure that the information you have collected is accurate and truthful. 
Latest posts by Julie Hanson
(see all)