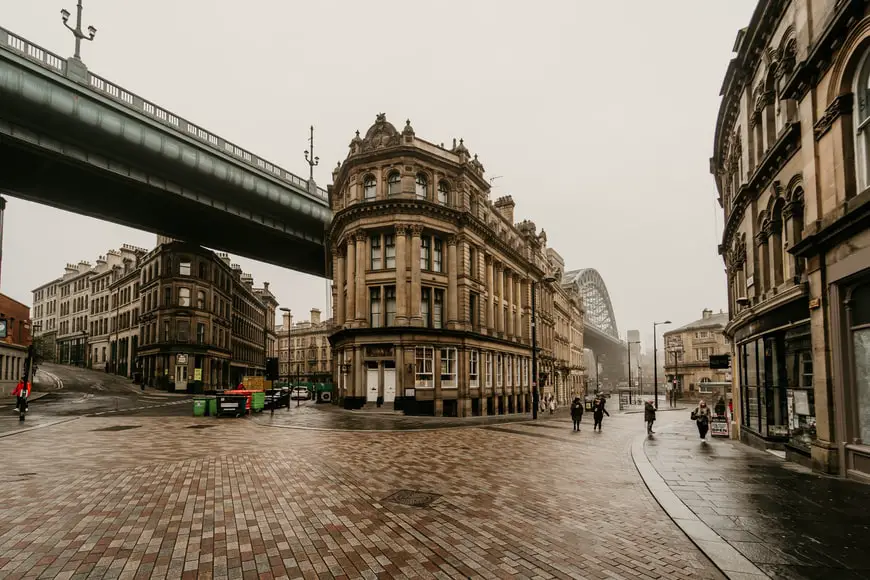 In the last few years, more and more UK residents have been looking at favourable living options away from mainstream cities. We all know that London is one of the greatest cities in the world. What we do not perhaps is that London is crowded, polluted, and very expensive for the average UK resident. 
This has led many citizens to explore alternative options up north. One city that has been in great demand has been Newcastle. A recent report by the European Union suggested that Newcastle upon Tyne is one of Europe's happiest places to live. This is why in the last few years many UK residents are exploring this great city. 
According to leading experts, the cosmopolitan nature of Newcastle is a major attraction. Throw in a mix of affordable properties, rich culture, and amazing scenery, and you pretty much have an ideal destination on your hands. Newcastle's 'Geordie Spirit' is internationally renowned and makes it one of the friendliest places to live and work. 
If you are thinking of moving to Newcastle, then this useful guide by patrobson.com is a great place to start to help you get an idea of what to expect. But carry on reading this post to check out some of our main reasons why this fantastic North East city is a great place to live in and why many people choose to move there.
Newcastle upon Type: Where is it located in the UK?
Newcastle lies in the northeastern part of England. It is situated on the banks of the River Tyne, and this is where it gets its name from. It is also located at a close distance of thirteen miles from the North Sea. The city is a mix of urban centres, quaint countryside, and picturesque coastlines. 
The earliest records of human habitation in Newcastle will take you all the way back to Roman times. Robert II, the eldest son of William the Conqueror first established a fort here called the Norman Castle in 1080 AD. 
Newcastle is the largest metropolitan city in the North East of England. With a population of over 300,000 residents, Newcastle finds itself in the top 10 of most populated cities within the UK. The residents of Newcastle are fondly referred to as Geordies and their English-speaking dialect is a bit different from the mainlands. The origin dates back to the Anglo-Saxon roots of the population here. 
5 Reasons why Newcastle is a Popular Place to Live
In this section, we are going to outline seven major reasons why you can consider moving to Newcastle from any of the UK's other cities- 
1. Well-Connected Transport Network-
Since Newcastle is a fairly compact city, you can cover every single point through the city's excellent transport links and networks. You have the Metro that can help you travel fast and affordably. Additionally, you also have an extensive public bus transport system that covers all the major destinations and points. 
2. Decent and Affordable Standard of Living-
When you compare the rent, food costs, and living conditions in Newcastle to any other part of the UK, you will find out why so many individuals and families are interested to move here. According to sites like numbeo, all you need is a little over £2000 to sustain a family of four. Even if you are eating out, the food prices are lower when compared to national averages.
3. Prices on House Ownership are the Lowest in the UK-
If you have always dreamt of owning your own house, moving to Newcastle might make that a reality. For example, the average home prices in the city start from as low as £217,000. For an apartment, the prices average at £185,000. If you compare the same with a city like London, you are looking at nearly £400,000 less! That is a huge amount by any estimate. 
4. Presence of Great Schools and Universities-
Prospective movers to Newcastle should not worry about their children being denied quality education in the city. You have the world-famous Newcastle University for excelling in academic pursuits. You also have the historic North Umbria University which is a favourite of international students that move from different corners of the world to study here. 
5. Exciting Nightlife and Entertainment Options-
If you are moving to Newcastle from a bustling like London, you do not need to worry about giving up your cravings for nightlife of great entertainment spots. In fact, Newcastle has a huge selection of lounges, pubs, clubs bars and restaurants. You will get some of the best seafood in all of the UK in Newcastle. This is one of the best cities in entire Europe when it comes to nightlife. 
The Final Word
Whether it is beautiful natural locations or exciting urban centres, Newcastle offers a slice of life for everyone. With the government focusing on strong development plans for Newcastle, the city has already emerged as an economic powerhouse in England. If you have any queries on buying properties in Newcastle or want us to assist you in any way to make your move easier, please let us know in the comments below.