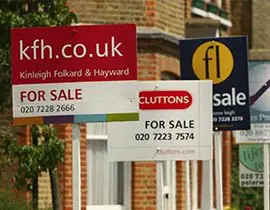 With the situation looking worse each passing day and uplifting of the lockdown not set in stone, it is quite an uncertain time for everybody. People are being affected not just with the virus but how lockdown is halting all activity. People that had to travel to another part of the world, go to work or school can't anymore.
It also put many movers in confusion with thoughts about whether they should move or stay a month longer. You being a part of that crowd may already be having discussions with your agent on this matter. But whatever he says, the end decision is yours. So you need to think wisely about your investment and also about safety in moving.
After evaluating the guidelines to lock down and the importance of changing houses, we came up with the advice that you should definitely move. That is, to save you from another month's rent and take advantage of the payments you already curated. The following are a few tips to do it carefully and fittingly:
Calculate the Budget
There's a lot you can do while you are locked in your home amid COVID-19, like creating a budget to expense many costs that you might not have thought of before. These can be for buying small things like dustbins, tables, lamps, paint and anything else for your new home. If you hadn't finished calculating the significant expenses like agent fees, interest, down payment of the mortgage, fixing costs, etc., then you have this golden time to do it and know how far you can go with the money you have. Create a budget after calculating each big and small cost and then moving into the house will not create any surprise costs. 
When you're moving into a new place, there are a few critical expenses that you will need to budget for – read more here. 
Decide on the House You Want to Buy
It's time to hit the internet rather than the streets to search for the types of house you wish to buy. We found a helpful guide on Think Plutus that entails every kind of home and mortgages that you need to know about. You can pick one from there, but be sure to choose the type and space you can afford. Get a house that has all your living needs and requirements. Also, think about its distance from your current home so that you can move your things quickly amid lockdown. 
The North West is currently a property hotspot and a great place to buy.  There are some beautiful coastal resorts to live in if you prefer to live by the sea, Southport, Lytham St Annes for example.  Go to this website for more info on assistance with moving in Southport. 
Go on Virtual Tours
After your calls of perceiving the perfect home are answered online, you need to then view it in detail from inside out by yourself. And touring the house that still has residents or agents in them may not be a good idea and may not be entertained by the people of the house. But if its an entirely vacant home, you can take a few trips with no more than two people in the car and view it. However, people have pulled some strings and made available virtual tours of houses that you can see to buy them online. 
Do the Elbow Grease Yourself
Let's say that you successfully undertook every milestone of buying into a house, consisting of research, touring, paying down payment, and everything in between, the only thing left is to move in. This isn't impossible amid lockdown, but hiring people to move your items is. However, it's nothing to worry about as less fortunate people move their stuff by themselves all the time. You can rent or borrow a big car from around your neighborhood and take the essentials in a few trips. You can leave the heavy and not so-important-stuff to be carried after the lockdown ends.