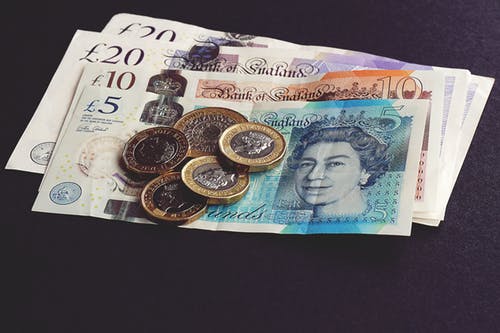 Owning a home is one of life's great milestones and buying a house will often be one of the biggest single investments you ever make. A lot of our financial future is tied up in our home. The profit you make from selling your home in the future will give you a nest egg that can help you finance your retirement.
Finding the extra money to invest in home improvements and maintenance can be difficult at times. By taking more control of regular household bills you may find it quite easy to save money to pay for renovations that can increase the value of your home.
Here we are going to look at three ways anyone can use to reduce the cost of running their household and save themselves some money to invest their home for their future.
Find Cheaper Energy Rates Online
Many people simply accept the energy tariffs offered by mainstream suppliers but there are a lot of smaller companies offering much cheaper fixed rates for energy that let homeowners make huge savings every month.
Whoever your energy supplier is you should always take some time to compare prices online and see if you could make some significant savings that would allow you to invest a little money in your home.
Save Money on Home Insurance, Find a Better Quote
Home insurance is a cost that is often overlooked, and many people just let their existing policy continue into the next year, often at a higher price.
That's why it's vital that you compare home insurance quotes from a wide range of insurers each year, which increases your odds of finding a suitable policy at a cheaper price. For instance, if you own a home in Northern Ireland you can search for home insurance NI through a comparison site like compareni.com, which will then allow you to compare quotes from up to 40 insurers in a matter of minutes.
Go Greener and Find Ways to Save Energy
Energy prices have been increasing year on year and no matter who your supplier is or what deal you are on, eventually the price rises will catch up to you.
A great way to reduce your household bills is to use more energy-efficient appliances, such as your central heating system and refrigerator. These appliances usually consume a large proportion of your household energy, so using energy-efficient versions will often save you a significant amount of money through the year.
There is a surprising amount of money to be saved by taking better control of our household bills. These savings soon add up to a considerable amount of money, making home renovation and maintenance costs easier to deal with.
You can use this money to invest in home improvements that can save you even more money, like energy-efficient boilers or solar panels. Strategies like this can turn small savings into big ones and have the added bonus of increasing the value of your property, making it more desirable to prospective buyers.
Hopefully, this guide has given you the information you need to start saving money every month on your regular household bills, so you can begin to make investments in your home that will help pay for a more comfortable retirement in the future.